The importance of local SEO in digital marketing cannot be overestimated. Maintaining an online 
presence is a very significant factor for both local and global businesses.
Local SEO tools can assist with improving your presence and engaging your audience. Local SEO tools can help track rankings, provide competitor insight, assist with developing SEO-optimized keywords, monitor performance, and encourage customer engagement.  
In this guide, we share some of the best local SEO tools on the market right now. Try one or all to achieve your business goals faster and easier!
1. SEMRUSH LISTING MANAGEMENT TOOL: 
The Listing Management tool makes it easier than ever to add and update your business data to the most prominent directories within and outside of the US. Once your listings are live, you can use the tool to track and make updates to them to ensure they remain accurate and unified across platforms. 
This comprehensive local SEO tool also allows you to monitor customer reviews, how well your business ranks in your target city, and your current local search performance across your target cities. You can even configure the tool to send you location reports via email, so you can stay on track without having to log into the tool.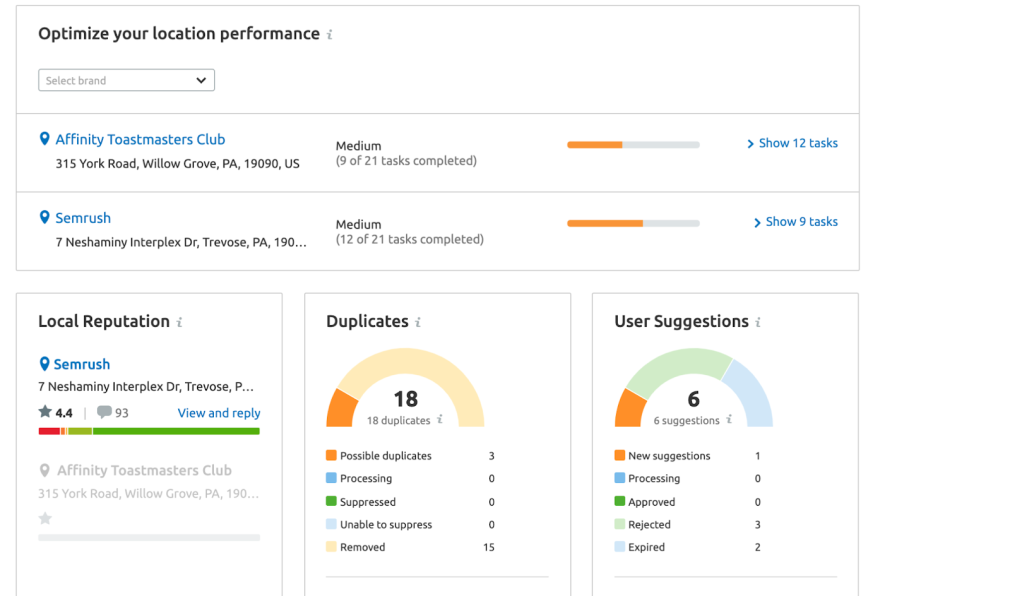 2. GROWTHBAR (CHROME EXTENSION): 
Growthbar is a low-cost local SEO tool available as a standalone web app or as a Chrome extension. You can use the tool to track the position of the top keywords of a website, which can be useful for competitor analysis and local keyword research. 
Growthbar also provides insights into the domain authority of a website, so you can see and track your competitor's authority. Use the rank tracker to track which domains rank for certain keywords, or appear often for certain queries.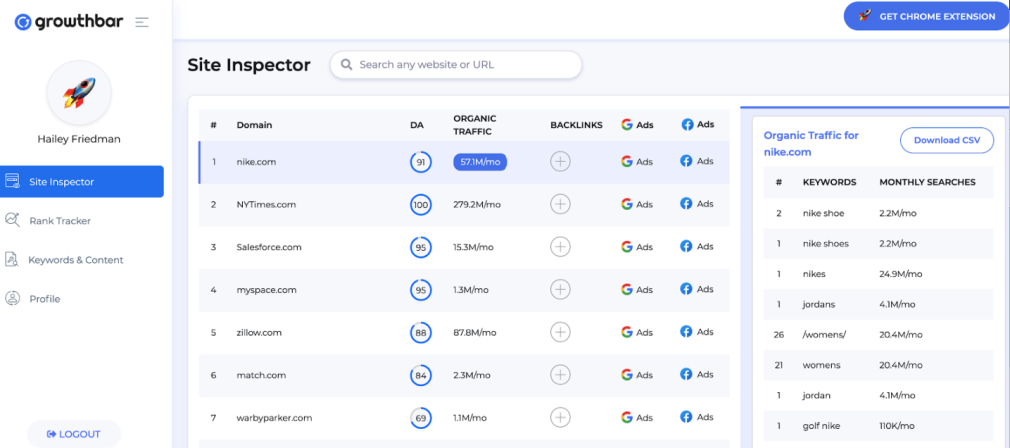 3. GEORANKER: 
Georanker has a unique feature that tracks the ranking of websites by multiple locations across the world. It displays this information through heat maps with distinct colors to show locations where the website ranks high.
Users can utilize this information while planning targeted campaigns to improve or maintain this ranking. The local rank tracker shows users the exact position of their targeted locations. It also has a citation tool that allows users to determine the sources of the citations their competitors use.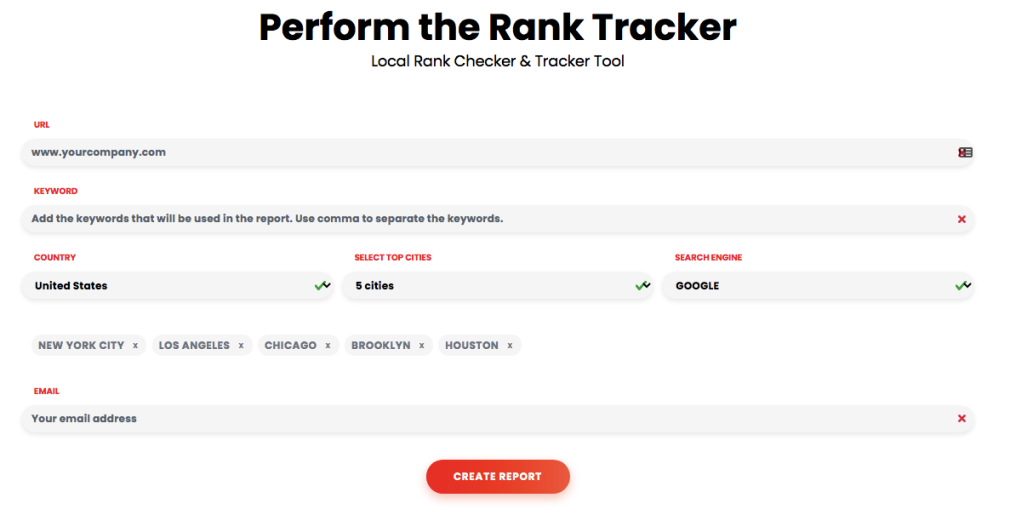 4. YEXT:
Yext's Review Monitoring feature integrates with third-party sites so you can track and respond to business reviews from every location into one dashboard. You can also grab any authentic first-party reviews directly from customers and add them to their website. 
Yext also provides robust tools to make your business listings compatible with voice search optimization.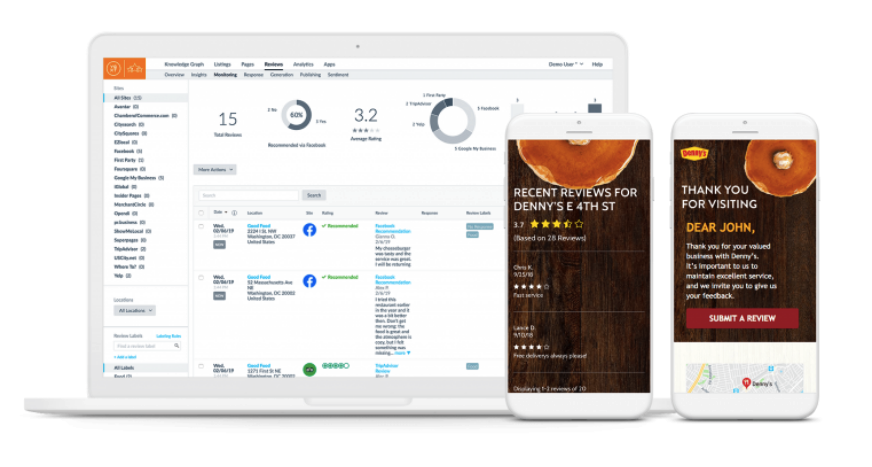 5. SEMRUSH POSITION TRACKING:
The Position Tracking tool tracks your website's ranking for a custom set of target keywords. It's a useful local SEO tool because it can also target a specific device type or geographic location. (However, there is a limit to the number of keywords you can track.)
Compare your overall performance (visibility and estimated traffic) to that of your competitors. With the Position Tracking mobile app, you can be up to date with all your position tracking campaigns immediately and while on the go.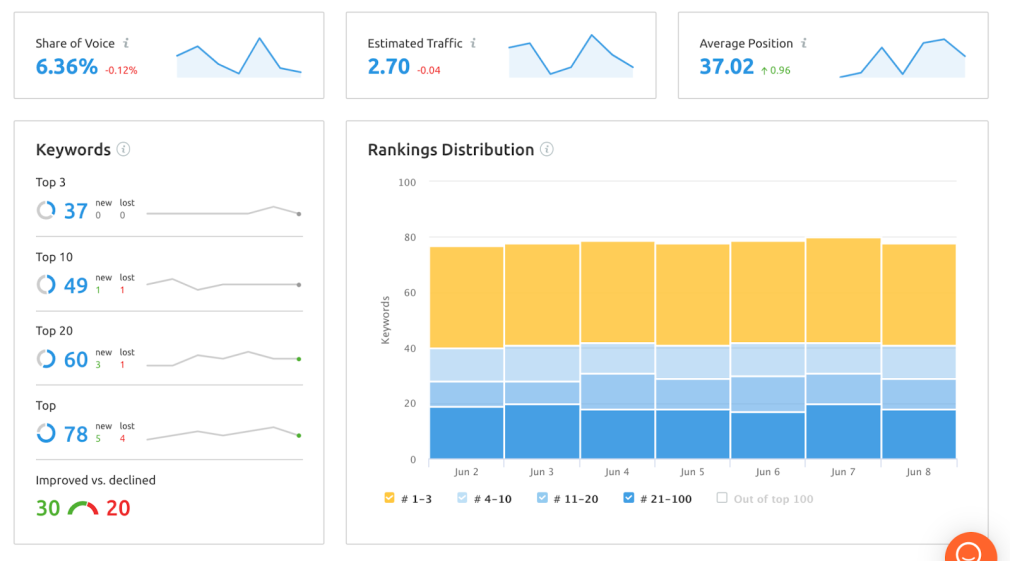 6. SYNUP: 
Synup tracks your business performance on search engines, local directories, and review sites. Synup crawls over 200 local search engines and directories to find data inconsistencies, ensuring your citations are accurate. 
It can also help you track your web rankings and traffic, notifies you when people leave comments and allows you to respond to them, and syncs your location data across different sites.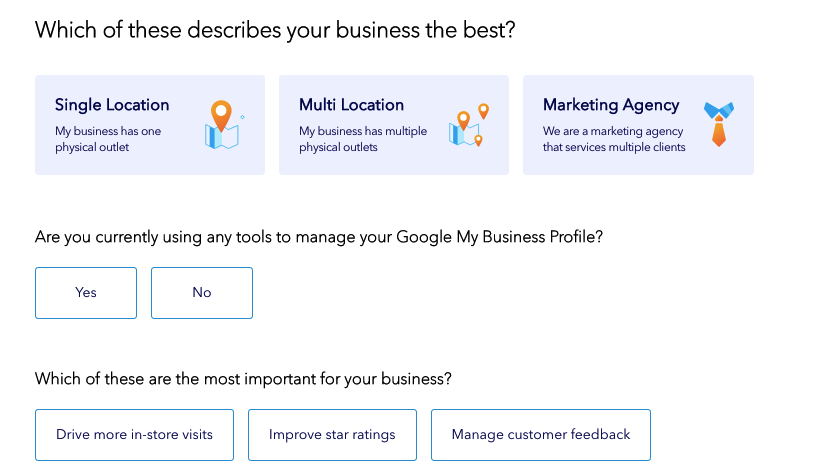 7. BiQ: 
BiQ offers real-time rank tracking for 1000 keywords. It supports multiple languages and has a mobile app for on-the-go monitoring.
You can also use it for keyword analysis that helps boost your visibility and rankings. Use the rank intelligence feature to discover the content gap between your business and your competitors. In addition to these features, BIQ can also help generate ideas on how to plan your content and marketing strategies.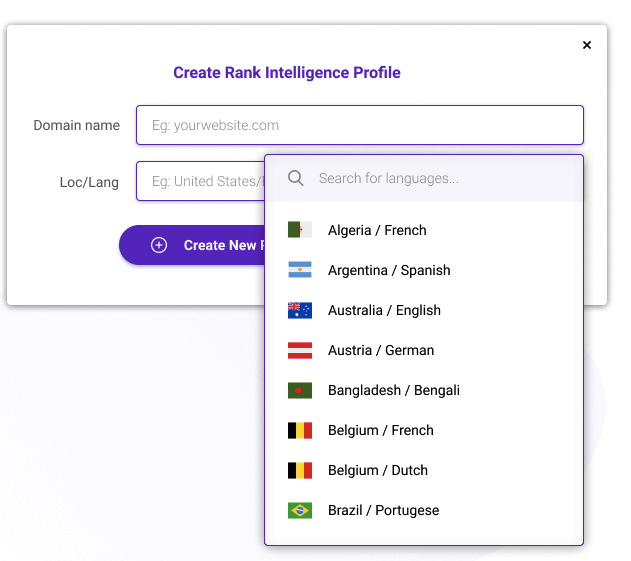 8. GOOGLE MY BUSINESS: 
Google My Business is one of the best local SEO tools. Having one makes it easy for customers to locate information about your business such as an address or phone number.
Compare businesses, discover your local competitors, and monitor and respond to reviews. Google also includes a "book an appointment " feature for customers, which can encourage them to engage with your listing further.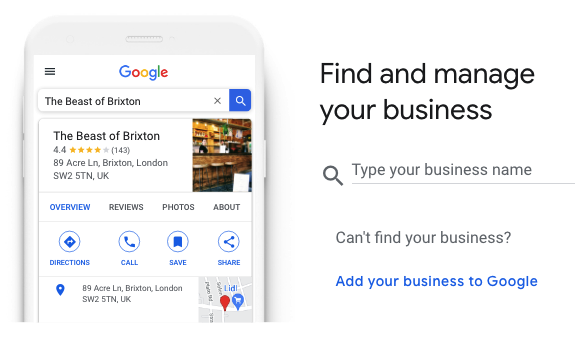 9. GOOGLE ADS KEYWORD PLANNER:
Google Ads' Keyword Planner tool has several features you may find helpful for Local SEO. Though you might use the tool to plan PPC campaigns, you can take note of the competition column that shows how competitive ad placement might be for your target keyword. 
Check out our guide to using Google Keyword Planner for SEO and PPC Campaigns for an in-depth look into the Keyword Planner tool and its many uses.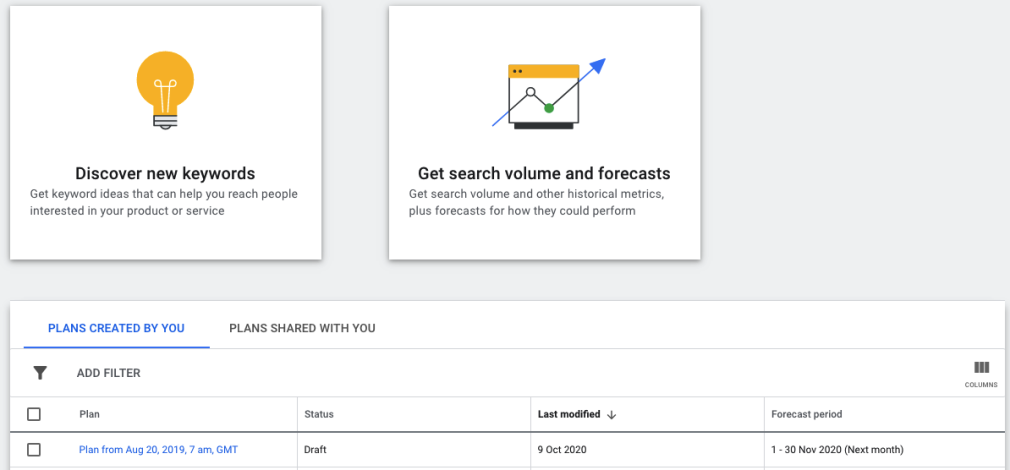 10. GOOGLE SEARCH CONSOLE:
Google offers the Google Search Console to help you ensure your website remains Google-friendly. You can also use it to check the keywords Google ranks your site for and the number of pages Google has indexed from your site.
The tool can also show you the number of clicks and impressions your website receives. The mobile usability section shows any usability issues your mobile site or pages are currently experiencing. Check for additional errors and other indexing issues that your website is having dynamically and take action to solve them. 
Check out our definitive guide to Google Search Console for an in-depth look at GSC.
11. GOOGLE ANALYTICS:
This is a web analytics service offered by Google that tracks and reports web traffic to users. Google Analytics report service shows the amount of people that visit your site daily. The third-party referrals option enables you to see the third party websites that sent you traffic and this helps you determine the websites you need to spend more time on. With google analytics, you can also track session duration, bounce rate and pages per session and also get insights from demographic data to use in your overall marketing strategy.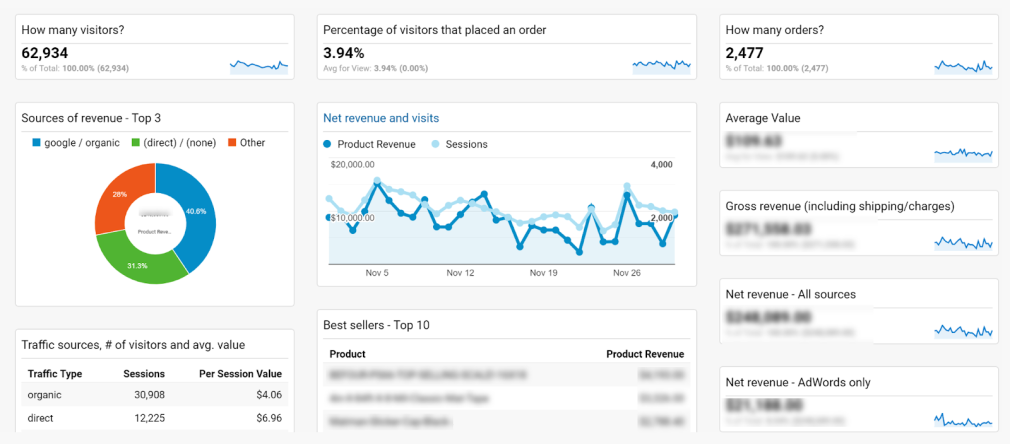 12.  GOOGLE TRENDS:
Google Trends is mainly used to compare keyword popularity and track event-triggered increases in the keyword search volume.
Though it's not a traditional SEO tool, it offers users helpful data like search volume index and the geographical information of the users. Businesses can use this data to create targeted campaigns and plan new ways to outrank competitors. 
Google Trends also includes what searches are likely to lead people to your website.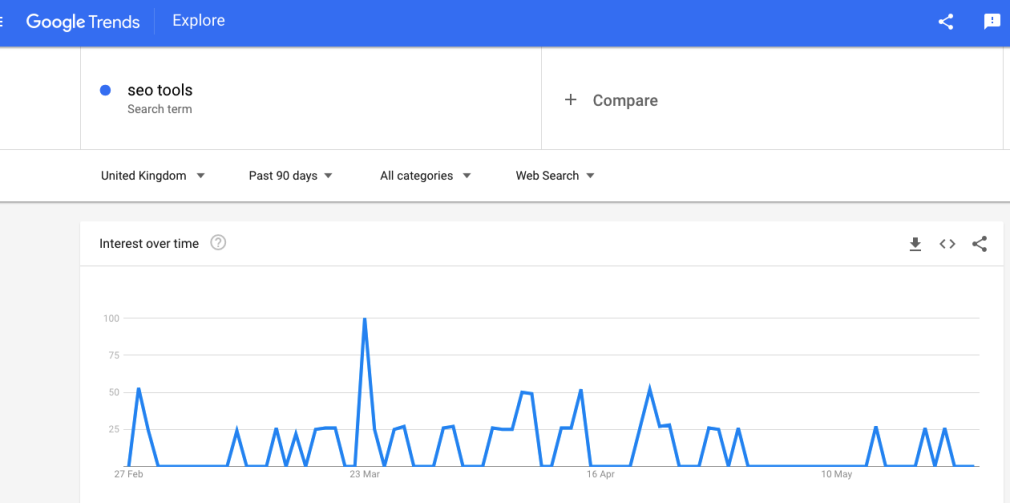 Local SEO solutions can boost online marketing strategies for businesses that have physical locations. Driving traffic online is never a straightforward task; there are several powerful factors to track if you want to receive more traffic. With the right local SEO tools, you'll save yourself time and resources while improving your engagement with your audience.
Source: https://www.semrush.com/blog/local-seo-tools/
What's your reaction?
0
Smile
0
Shocked
0
Cool